Somizi was celebrating New Year's Day in Cape Town with his friend Vusi nova, and he appeared to be drunk, as he posted a picture of himself naked, exposing his buttocks. However, someone managed to screenshot the image before Somizi revealed that he posted it by mistake and deleted it after a few minutes.
The individual who saved Somizi's photo then published it on Twitter, which sparked the debate because the black Twitter president also viewed it. The black Twitter president decided to bash Somizi to the point where he will regret snapping images while drunk, and he also brought Mohale into it.
The president seemed irritated with Somizi's back, stating that Somizi's buttocks are unappealing. The president further stated that Mohale is brave since he dated Somizi for a long period and was able to endure being with Somizi, who had unappealing buttocks.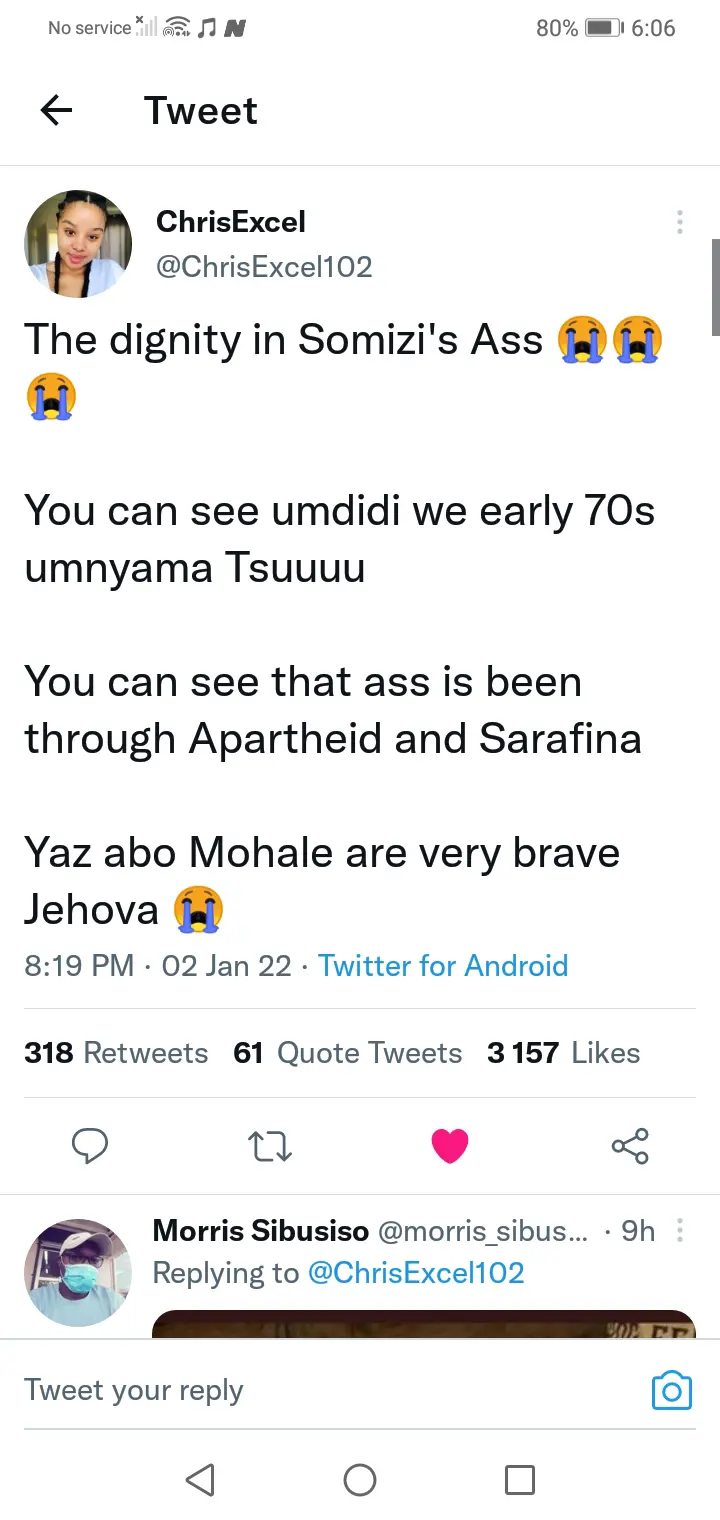 In favor of the president, several individuals laughed at Somizi in the comments area. See how others reacted to this tweet in the comments section below: